Комербудавтотех, ООО,

UA
Рим, IT
Сахар свекловичный ДСТУ 4623-2006, 2017 г. на условиях FOB. Объемы 10 000 МТ в месяц. Sugar beet DSTU 4623-2006, 2017 on the basis of FOB. The volume is 10 000 MT per month.
IDS - Intrepid Dorich service, ООО,

UZ
Рим, IT
Fruit berry sugar "Rainbow"! Twice more with pleasure than beet sugar it is also better acquired by an organism. He reduces percent of developing of caries and helps adaptation of an organism at a
IDS - Intrepid Dorich service, ООО,

UZ
Рим, IT
To attention of producers and the beginning businessmen! We produce ready complex food supplement for production of juice, drinks, energy drinks, yogurts, cocktails and compotes. Purchasing our
The company sells cane sugar icumsa 45 Delivery to any safe port in the world. Annual contract. Price: 12,500 MT per month 320/MT 25,000 MT per month 315/MT 50,000 MT per month 310/MT 75,000 MT per
Конвейер Сервис, ООО,

UA
Рим, IT
U45 Rivet Hinged Conveyor belt Fasteners is ideal for use on rubber-plied conveyor belts 7-11 mm, delivering performance and long life with easy installation without a special tool. Known analogues
Normit food, S.R.O.,

SK
Неаполь, IT
The Normit CH plants are a universal high-performance system, which, thanks to its modular design and a wide range of options, can be used for producing cream honey, both in large as well as in small
Сталатс, ООО,

RU
Турин, IT
Cherry pitting (destoning) machine PM-250 (200 – 300 kg/h) is designed to removing kernels out of fresh berries of cherry. We are excited to introduce our new and updated cherry pitter PM-250. This
Новые объявления
Лук репчатый, Неаполь.
от 0.25 € /кг оптом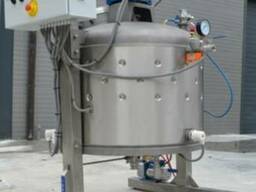 Creaming honey machine, Неаполь.
×
×
×